MediaGate for C++
MediaGate is a reference implementation of UPnP™ * AV Media Server. It is builded using CyberLinkForCC that is a development package for UPnP ™applications, and distributed a sample application of the mUPnP for C++.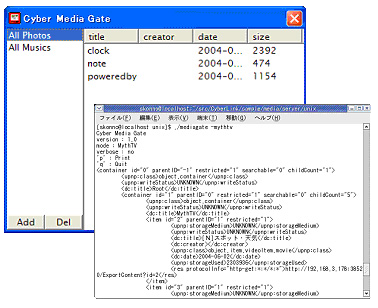 MediaGate supports local file system and some PVR projects such as MythTV to distribute as the object items of the content directory service, and release a sample inplementation of UPnP ™ MediaServer client uisng VideoLAN client.

The following dialog images lists recorded movies on some UPnP™ AV media servers such as Sony's Cocoon using the VideoLAN extention on Windows and Linux platform.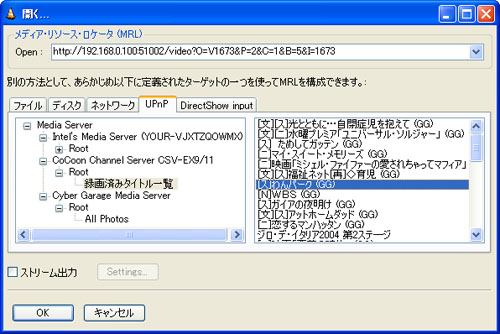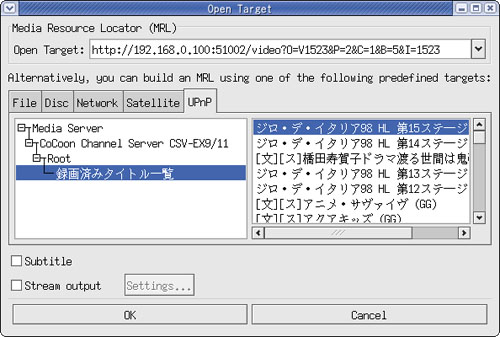 * UPnP ™ is a certification mark of the UPnP™ Implementers Corporation.