MediaGate for Java
MediaGate is a reference implementation of UPnP™ * AV Media Server. It
can supports local file system and some PVR projects such as
MythTV to distribute as the object items of the
content directory service.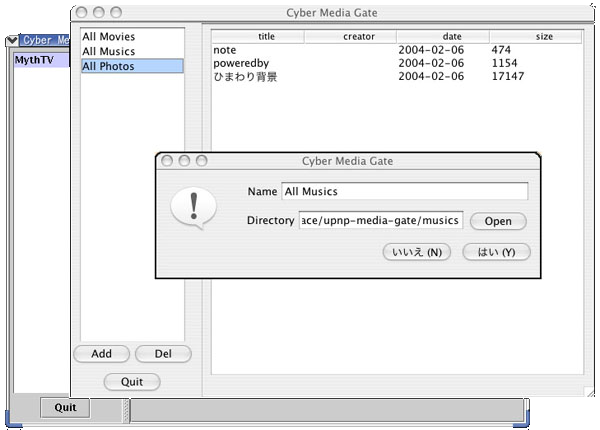 It is builded using CyberLinkForJava that is a development package for
UPnP ™ applications, and distributed a sample application of the
mUPnP for Java.
* UPnP ™ is a certification mark of the UPnP™ Implementers Corporation.