My Cars
Mitsubishi DELICA D:5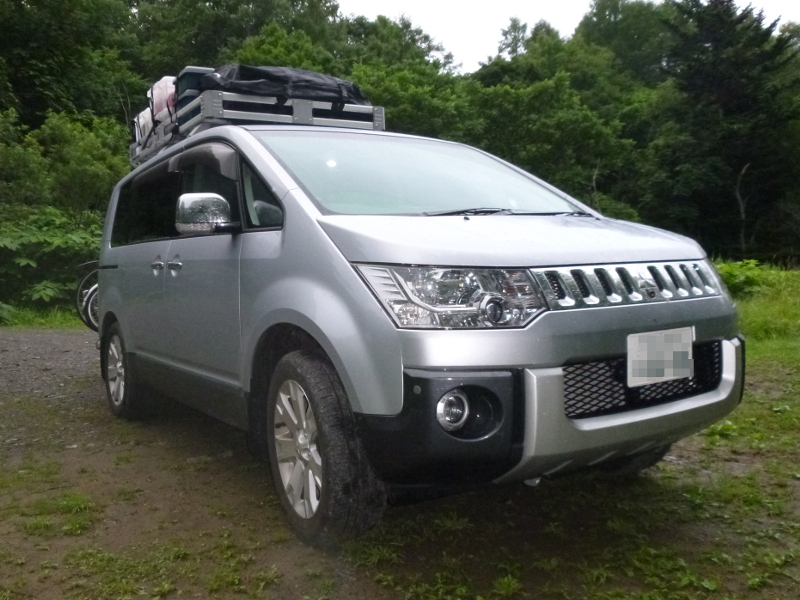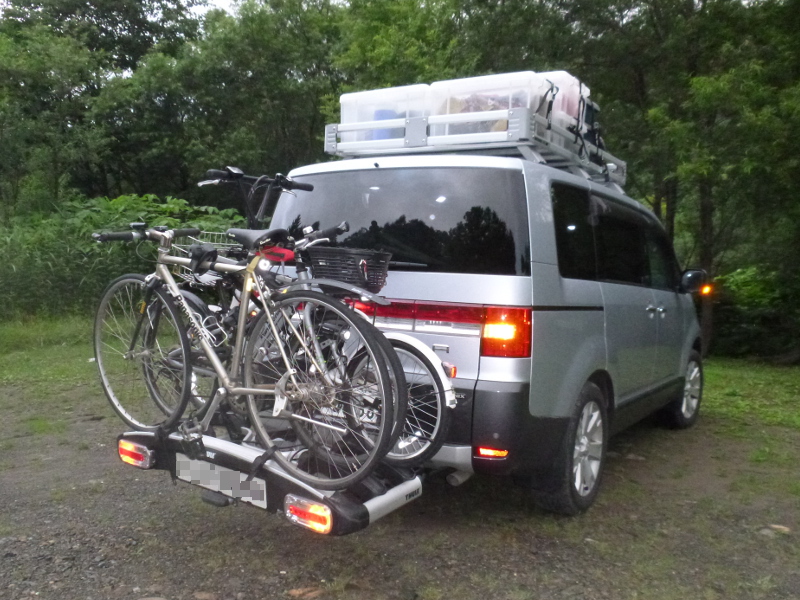 Specifications
| Item | Specification |
| --- | --- |
| Manufacturer | Mitsubishi Motors |
| Model | Delica D:5 2009 Chamonix 4WD |
| Carrier | Mitsubishi Heavy Duty Carrier |
| Hitch Member* | SUNTRES TUGMASTER Limited II |
Hitch Member Power Plate
I attached a hitch member into Delica D:5 to use hitch carriers such as bike carriers. However, I had to design and order the following stainless plate to change the power socket to EU type for Thule carriers because the hitch member, SUNTREX TUGMASTER, supports only a US type power socket as default.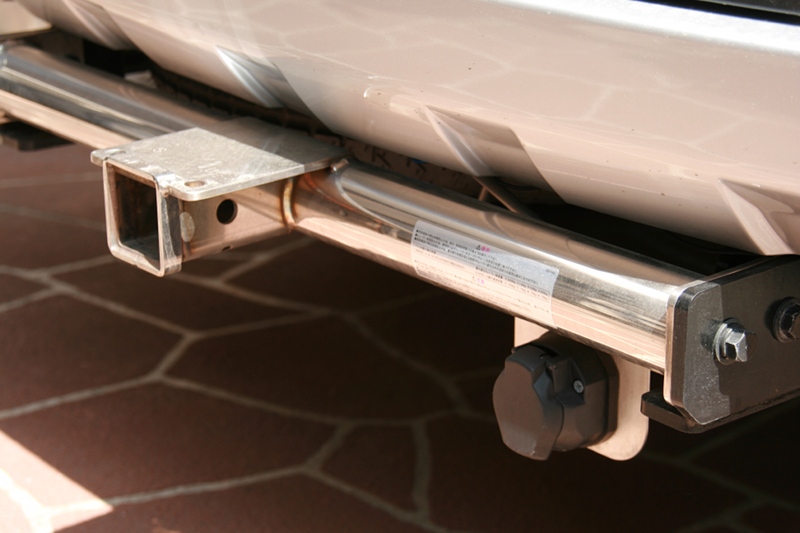 Hitch Carrier for Thule Lightboard 976
To carry big boxes for camping and fishing, I ordered the following custom hitch carrier from Nishinihon Kouki Seisakusyo. Because I had a light board, Thule Lightboard 976 for Thule Xpress 970, I designed the hitch carrier to be able to connect the light board easily.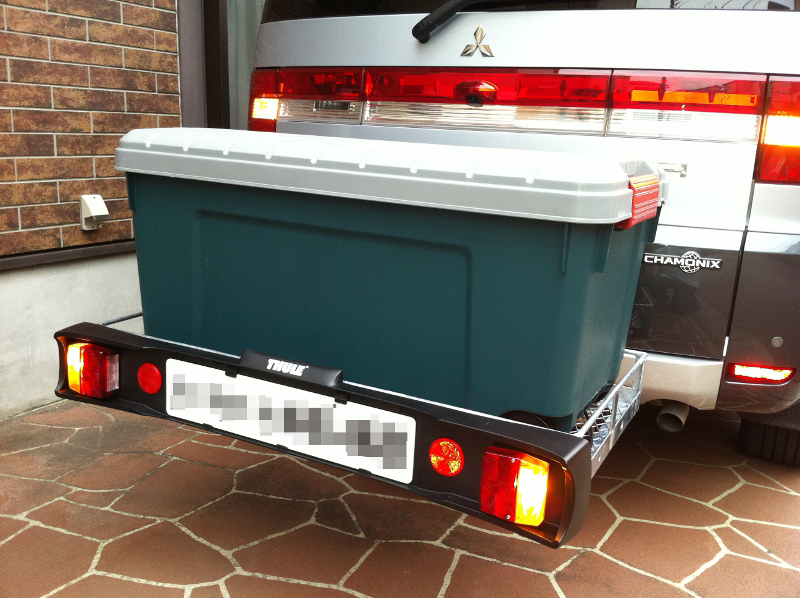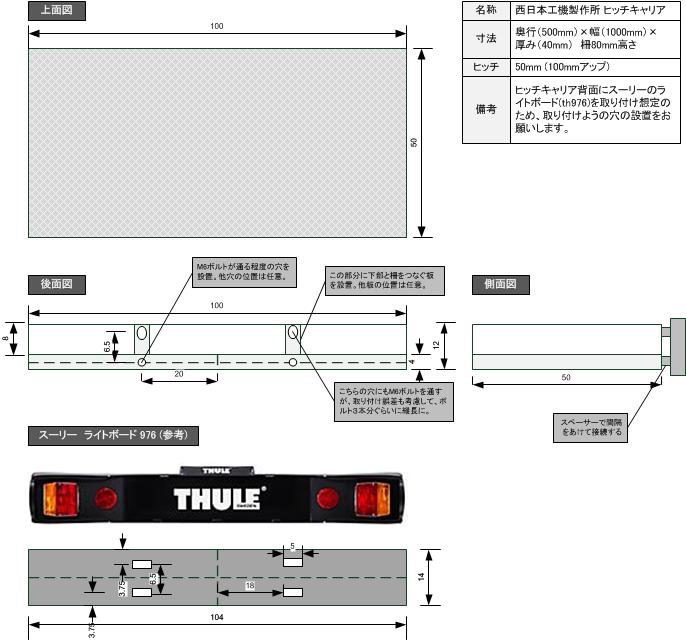 Thule EuroClassic G6 LED 929
I imported the cycle carrier from England on a personal basis. To use the cycle carrier in Japan, I have to modify the wire connection and change the light bulb. I changed the back fog light into a normal back light because the back fog light is not necessary under Japanese law.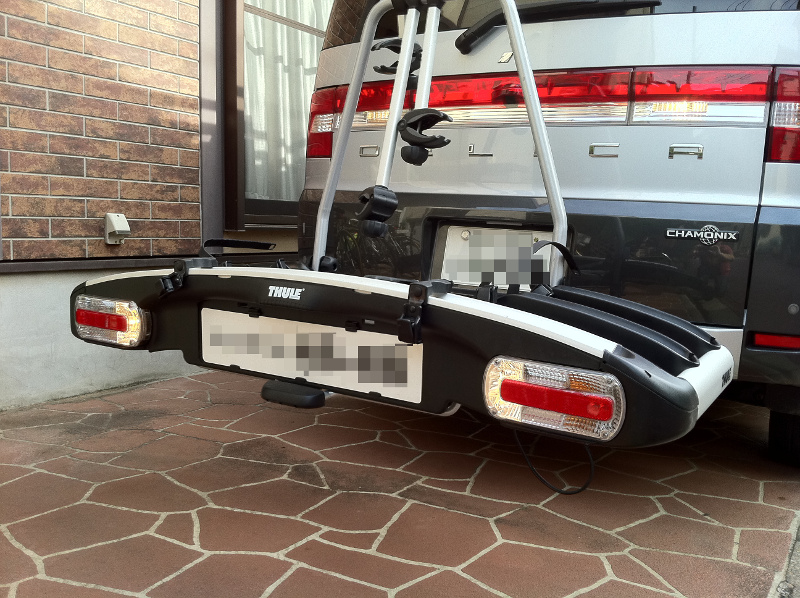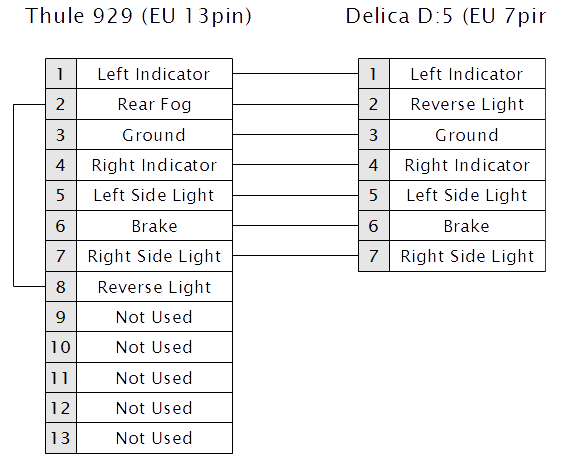 MADLYS Bed Kit + Mitsubishi Luggage Rail Bar + Snowpeak Slide Top Half Bamboo
I attached MADLYS Bed Kit for sleep in the car. I attached the luggage rail bar to prevent the baggages from collapsing too, then I found that I can attach some IGT parts of Snowpeak such as the slide top half bamboo into the luggage rail bar as the following 🙂