mUPnP for Objective-C
Overview
mUPnP for Objective-C is a development package for UPnP™ developers.
mUPnP controls these protocols automatically, and supports to create
your devices and control points quickly. This package is distributed with
mUPnP for C.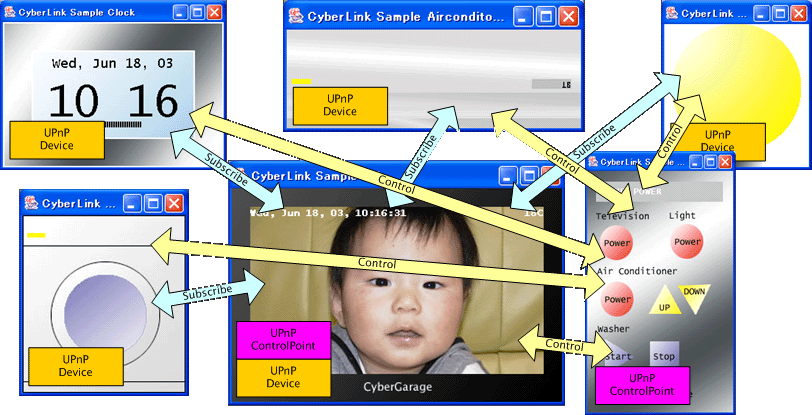 * UPnP ™ is a certification mark of the UPnP™ Implementers Corporation.
Repositories
The project is hosted on the following sites. Please check the following
sites to know about mUPnP for Objective-C in more detail.
Adoption
Panasonic VIERA remote for iPhone / iPod touch / iPad
VIERA remote is a TV remote controller app for Panasonic VIERA TVs, both plasma TV and
LCD TV, to let TV channel selection, input selection and volume control
from iPhone / iPod touch / iPad (of iOS 4.2 or later). CyberLinkForJava
is used as the UPnP framework.