My name is Satoshi Konno. I live in Tokyo, Japan, and I'm a computer software engineer working at Yahoo Japan now.
I have been released many applications and open source frameworks of home networking, virtual reality and 3d graphics etc. Recently, I have interest in cloud computing and I would like to develop more exciting frameworks or applications into the world. 🙂
I have been loved programming from childhood. My first computer is Fujitsu Micro New 7, FM-New 7. FM-New7 is a 8bit computer which has two 6809 chip sets. Then I used some good Japanese original computers, NEC PC-9801, FM-TOWNS, Sharp X1, X68000 etc. I use MacOSX and IBM-PC compatible computers now, but it is too bad that there are not good Japanese original computers recently. 🙁
Cyber Garage, cybergarage.org, is my personal domain in Japan, I maintain the domain servers with a 128K access line and a ISDN which has two 64K lines at my home from 1996. CyberKogaei, cyber.koganei.tokyo.jp, was my old personal domain from 1994 to 2001, and the domain servers was run as a UUCP site.
Awards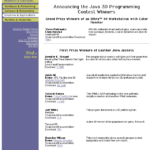 Java3D Programming Contest (1998) I applied an early time version of CyberToolbox for For Java to Java 3D programming contest in 1998 and I was awarded a first prize in…
IPv6 Appli Contest 2003 I applied some sample application of home networking based on mUPnP for Java to implementation entry of IPv6 Appli Contest 2003, and I was awarded an…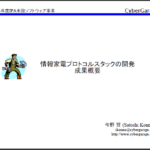 Exploratory IT Human Resources Project (The MITOH Program) in 2004. I have developed CyberLinkForC with the support of IPA Exploratory IT Human Resources Project in Japan. In the project, I…
Hobby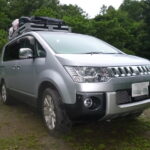 My Cars Mitsubishi DELICA D:5 Specifications Item Specification Manufacturer Mitsubishi Motors Model Delica D:5 2009 Chamonix 4WD Carrier Mitsubishi Heavy Duty Carrier Hitch Member* SUNTRES TUGMASTER Limited II Hitch Member…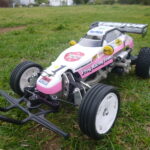 My Radio Control Cars Tamiya Mighty Frog (The FROG) Item Specification Maker Tamiya Product Mighty Frog Chassis Tamiya The Frog Type ESC Tamiya TEU-105 BK Servo Tamiya TSU-03 Receiver Tamiya…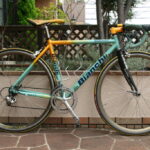 My Bicycles Bianchi MEGA PRO-L Component Specification Frame Bianchi MEGA PRO-L Frame Color Santini Mercatone Uno Pantani Term replica Headset Campagnolo RECORD Shifters Campagnolo RECORD Carbon 9speed Rear Derailleur Campagnolo…